The journey started by taking on a small sandwich shop on a busy high street which had been established since 1987. With big ambitions for the business we started to change things straight away and within the first 6 months we were catering for companies and events that we never thought we could attract in such a short space of time.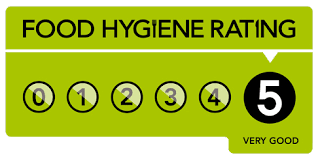 Over a decade later and we've continued to broaden the business and now supply some of the country's most recognisable companies with various services such as corporate buffets, staff lunches and even cater for their major event days where we have fed up to 20,000 people!
We have also expanded into schools where we provide daily meals for a number of schools across the borough.
---
Fresh, Tasty Food
Now at ThePantryCatering.co.uk you have the flexibility to customise your order. Whether it's your own individual lunch or catering for clients, colleagues or visitors, we offer all you need for a fantastic lunch.
At ThePantryCatering.co.uk we pride ourselves with our high quality, tasty food… But don't take our word for it. Take a look at our references, which we've worked very hard to earn from some very well known companies, which we now have personal relationships with.
We believe that's the secret, a good relationship with our customers.
---